Sidney Country Club was founded in 1929 as a 9-hole sand-greens golf course. Grass on the greens was planted in 1962, and the back 9 was completed in 1999. The restaurant and clubhouse were remodeled in 2005, and the club's restaurant was renamed during the fall of 2009 to "The Fringe" at S.C.C.
The golf course is maintained by GCSAA Grounds Superintendent, Jason Lamb, whose extensive background in agronomy and has produced a golf course in the best condition in over 50 years!
Sidney Country Club is currently a Semi-Private facility, host of the American Petroleum Institute's (API) annual golf tournament. The course is open to the Public, but also offers annual social & golf memberships.
Scorecard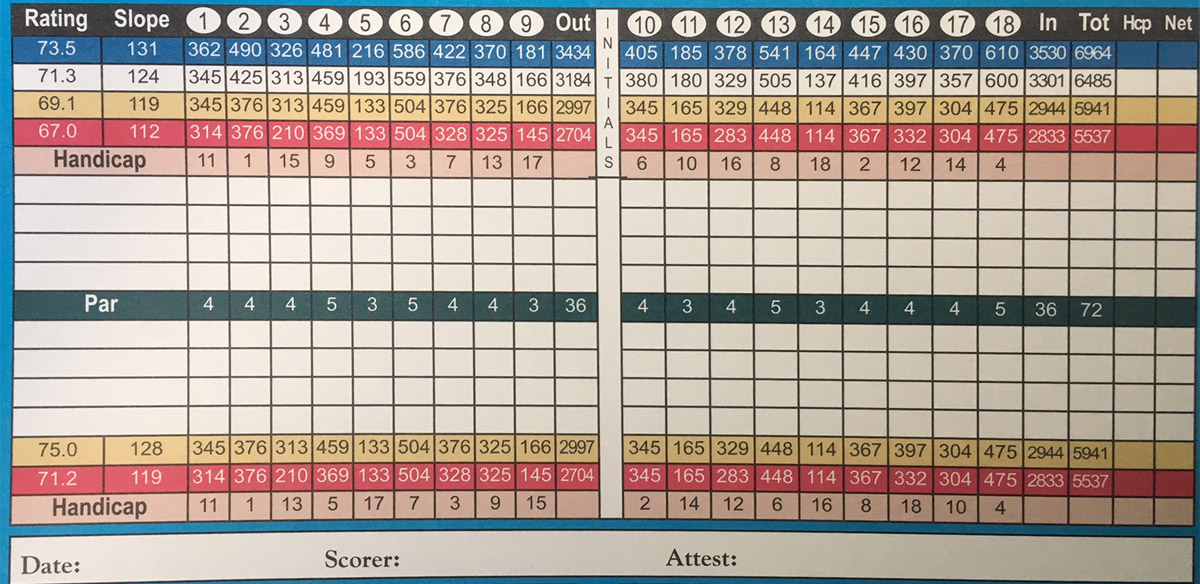 Photo Gallery